We are here to save your Christmas playlist from being too straight with these nutmeg-spicy bops, all performed by queer musicians! After all, a gay can only listen to so much Michael Bublé.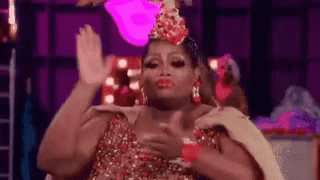 Sam Smith the beloved enby serving vocals! 💝
Now, I introduce Kacey Musgraves the country LGBTQ+ icon and Troye Sivan who be twinklin' like a star on a Christmas tree
Miley Cyrus' cover of this Christmas classic simply ROCKS 🔥
"Shantay, you SLEIGH!" 🏂
Sia honestly always snatching WIGS
MNEK channeling my 6-year-old spirit when I didn't get a GameBoy for Christmas 🎁
I know it's no longer Halloween but I'm still a monster, tbh.
And finally, we have Elton John the OG gay 💘